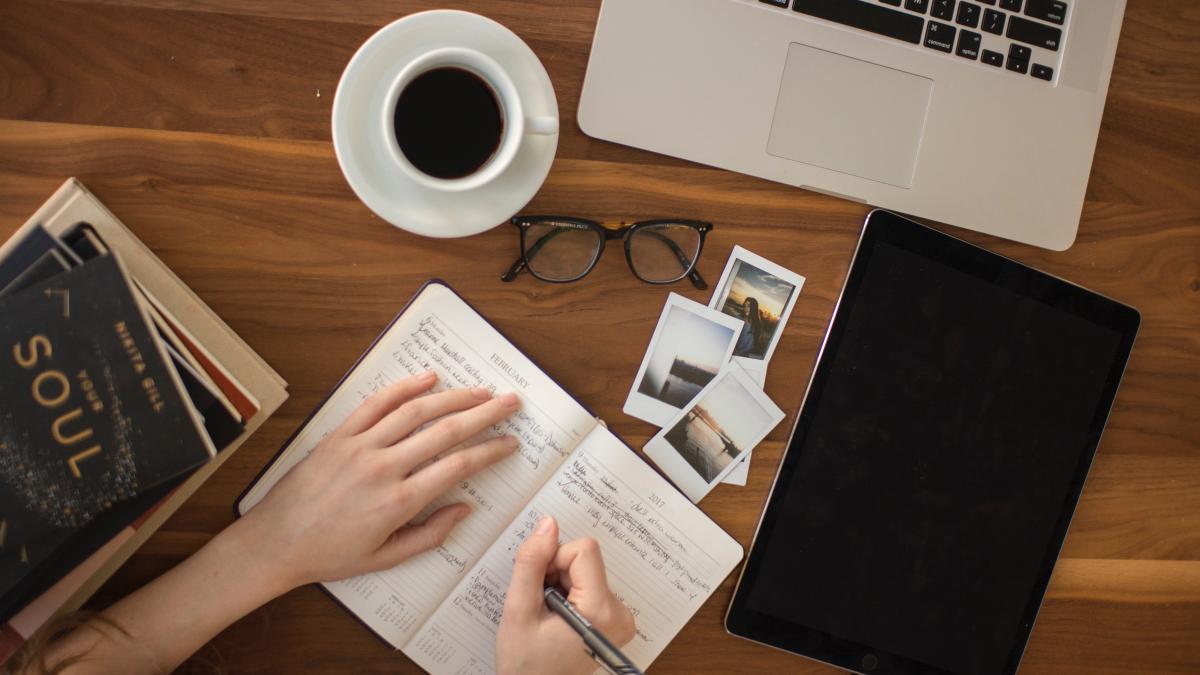 In today's digital landscape, the demand for high-quality, engaging content is at an all-time high. Businesses have begun to realize that content plays a crucial role in driving traffic, building brand awareness, and converting leads into customers.
However, consistently producing such content can be a daunting task, especially for small businesses with limited resources. This is where outsourcing content writing comes into play. 
Introduction: The value proposition of outsourcing content writing
According to a recent study by Deloitte, 57% of businesses outsource to cut costs, and 49% do so to gain access to new capabilities. 
Outsourcing content creation is a strategic move that allows businesses to tap into a global talent pool, access specialized expertise, and streamline their content creation process. By partnering with professional content creators, companies access specialized talent and industry knowledge, ensuring top-notch content aligned with brand objectives.
This is an ideal solution for businesses seeking to maximize their marketing potential. This approach saves time and internal resources, allowing a focus on core competencies and strategic initiatives, ultimately enhancing the brand's content portfolio in the digital landscape.
Understanding your needs: Should I outsource blog writing?
Before deciding to outsource any kind of content creation, it's important to assess your needs and situation. Do you require a high volume of content quickly? Do you lack the in-house expertise to create engaging, SEO-friendly blog posts? If the answer to both questions is yes, then outsourcing blog writing could be a viable solution for you. 
By outsourcing your blog writing, you can leverage the skills and experience of professional writers who specialize in creating compelling content that aligns with your brand's voice and objectives.
The world of outsourcing: Unpacking outsourcing blogs and exploring global opportunities
Outsourcing blog writing is not merely about delegating tasks — it's about accessing a global network of talent and expertise. With the rise of digital platforms, businesses can now connect with skilled writers from around the world, each bringing unique perspectives and insights to their content. 
This global marketplace offers a diverse range of writing styles, industry knowledge, and cultural nuances that can enrich your blog and help it resonate with a broader audience.
Outsourcing blog writing to India
With its large English-speaking population and lower cost of living, India has maintained its status as one of the top destinations for outsourcing content writing. The country has been consistently involved with outsourcing and IT offshoring since the mid-80s. According to the Tholons Services Globalization Index 2021, six Indian cities are among the top 100 best outsourcing destinations worldwide. 
Indian writers are known for their proficiency in English, adaptability, and ability to deliver high-quality content at competitive rates. By outsourcing blog writing to India, businesses can benefit from cost savings without compromising quality.
However, India is not the only country that is gaining a reputation for affordable content production. For instance, many Southeast Asian countries like Singapore, the Philippines, Indonesia, and Vietnam are also known for their proficient content experts.
How to outsource blog writing: A step-by-step guide
Once you have decided to go the path of outsourcing, here's a handy guide that you can follow:
Define your content needs and goals:

Whether it's for education,

marketing

, or any other purpose, first you need to clearly spell out your objectives, target audience, and desired outcomes. This will help you communicate your requirements effectively to potential outsourcing partners.

Research and select potential outsourcing platforms or services:

Explore reputable platforms such as Upwork, Fiverr, Freelancer, Scripted, and Textbroker. These platforms provide access to a vast pool of freelance writers with diverse backgrounds and expertise.

Request samples and check reviews:

Ask for writing samples from potential writers or agencies to evaluate their style, tone, and quality. Additionally, read reviews and testimonials to gauge their reputation and reliability.

Discuss your project requirements and negotiate terms:

Initiate a conversation with shortlisted candidates to discuss your project in detail. Clarify expectations, deadlines, pricing, and any specific guidelines or preferences you have for your blog content.

Start with a small project to test their service:

Consider starting with a trial project or a smaller assignment to assess the writer's ability to meet your expectations. This will help you gauge their responsiveness, adherence to deadlines, and overall fit for your business.
Where to outsource content writing: Top platforms and services
When it comes to outsourcing blog writing, several platforms and services can connect you with skilled writers. 
Upwork, one of the largest freelancing platforms, offers a wide range of writing professionals with varying expertise. Fiverr is also a good alternative if you're looking for affordability, allowing you to browse through a more diverse pool of writers and select based on their ratings and reviews. 
Freelancer provides a platform for businesses to post their writing projects and receive bids from freelancers worldwide. You can also enlist the services of content creation agencies like Scripted and Textbroker to provide high-quality blog content tailored to your specific needs.
Choosing the best: How to vet your outsource blog writing services
Selecting the right outsourcing partner is crucial for the success of your blog writing endeavors. Consider the following factors when vetting potential services:
Expertise in your industry:

Look for writers who have experience or knowledge in your industry. They will be better equipped to understand your target audience and create content that resonates with them.

Understanding of SEO:

Ensure that the writers are well-versed in SEO best practices. This will help optimize your blog posts for search engines and increase your online visibility.

Quality of writing:

Request writing samples or portfolios to assess the quality of their work. Look for clear, concise, and engaging writing styles that align with your brand's voice.

Adherence to deadlines:

Timely delivery is crucial in the fast-paced world of content marketing. Check reviews and testimonials to gauge the writer's ability to meet deadlines consistently.

Reviews and ratings:

Read reviews and ratings from previous clients to gain insights into the writer's professionalism, communication skills, and overall satisfaction levels.
The pros and cons of outsourcing blogs
Outsourcing blog writing offers several advantages, including cost-effectiveness, access to a diverse talent pool, and the ability to focus on core activities that can assist in the growth of your business. By outsourcing, businesses can save time and resources while benefiting from the expertise of professional writers. 
However, there are potential drawbacks to consider, such as potential quality issues, lack of control over the writing process, and the need for effective communication and project management.
Should I outsource blog writing? Making the final decision
In the end, the decision to outsource blog writing ultimately depends on your specific needs, resources, and goals. Consult with your trusted partners and staff to make a calculated assessment. 
Before proceeding with outsourcing, make sure to conduct thorough research, vet potential outsourcing partners, and establish clear communication channels to ensure a successful collaboration.
 
Origin Hope provides any content operation with newsroom efficiency, powered by its optimized processes, AI technology and excellent customer service. We work with marketing departments, independent creators, publishers and media groups around the world. Get in touch here