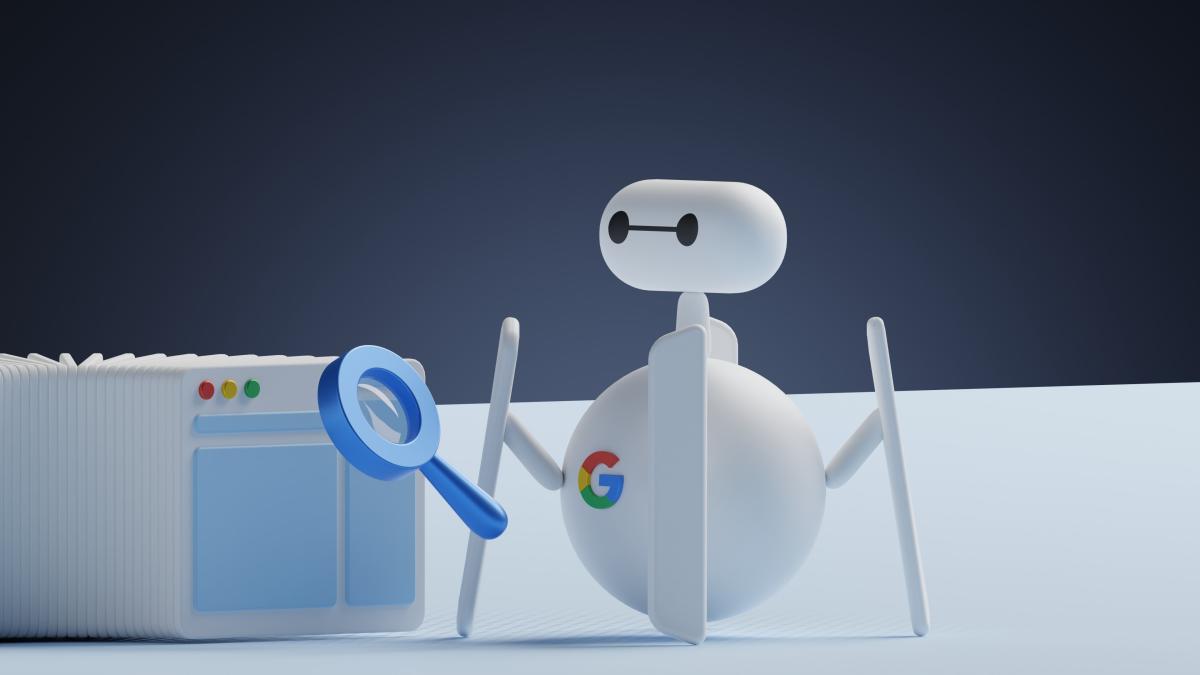 Search engine optimization (SEO) is an effective way to improve your content's ranking on search engine results pages (SERPs). With the aid of artificial intelligence (AI), businesses can elevate their SEO efforts, resulting in increased visibility, more traffic and higher revenue. 
As more content is being produced online, businesses are constantly searching for ways to stand out from the crowd. Reports say that over 80% of marketers who use artificial intelligence have experienced rapid and favorable outcomes, which is why AI is becoming integral to many businesses marketing strategies, including search engine optimization.
The technology is capable of analyzing data faster than humans, so it won't be long before it dominates SEO strategies. Conversely, SEO is constantly changing as Google's algorithms continue to evolve — especially after the tech giant announced in 2015 that it would use an artificial intelligence system, RankBrain, to process search results.
SEO strategy and AI
Using AI to boost SEO effectiveness is feasible if one understands the process of how it interacts with search engines. Developing an efficient SEO strategy requires data analysis, which AI is great at. 
AI-powered SEO software can help you execute jobs quicker and more efficiently, from identifying trending themes to content gaps. The combination of artificial intelligence and SEO is perfect for either digital marketing or journalism.
The combined use of AI and SEO can also significantly improve your website's ranking to the point that it will always come first in search engines. 
Here's why: On the search engine result page (SERP), a website's ranking determines on which page it will appear. Therefore, the higher your website ranks, the greater the chances of your website appearing on the first page of search results.
It can be inferred, then, that SEO no longer revolves solely around keywords. Today, it also focuses on concepts, context and customer satisfaction. "Concepts" here refer to the idea behind the searcher's query, "context" is the intent behind the query, while "customer satisfaction" relates to the most relevant answers to their queries.
In conclusion, SEO strategies have changed over the years. This is true mainly since the launch of Hummingbird, which spelled the end for the formerly tried-and-true keyword stuffing. 
Great SEO and link-building strategies are now essential in boosting your ranking on AI-powered search engines, with user experience being one of the most important aspects influencing ranking today and in the future.
SEO weapon: AI and SEO software
Choosing the AI tool to power your new SEO strategy is the first step toward implementing the future of search engine optimization. Many AI-powered SEO tools are out there, but only a few are content-focused.
This AI-powered SEO tool that is content-focused can evaluate the SEO of new content topics as well as existing content. The tool would provide practical and data-backed insights for keyword targeting and search engine optimization. It can also use other aspects to predict the performance of fresh or reoptimized material. 
The market offers a plethora of AI-powered software solutions for SEO, catering to different budget ranges. For businesses operating on a tight budget, cost-effective options such as NeuronWriter, Scalenut and Frase are available to choose from.
For those willing to splurge, there are premium AI-powered software solutions such as SEMrush, Surfer SEO and MarketMuse, which offer top-notch optimization benefits.
It's important to note that the cost of these solutions can vary depending on several factors, like the size of your business, the complexity of your AI needs, and the specific features required. Furthermore, the pricing and specific features of these tools can change over time.
Regardless of your chosen AI program, spend some time evaluating your business needs and consult with vendors to determine the best solution for you.
Choose topics and generate content
You can use AI for SEO after finding the right AI application. Most of the time, AI will be used to create new content or reoptimize existing ones. The first step to creating new content is to research topics or keywords. 
Think about topics that are relevant to your industry, business, products, or services. Writing about car maintenance tips may not be helpful if you offer fitness classes, for instance.
Several tools can help you find content ideas, such as Google Trends, Answer the Public and BuzzSumo. The next step is to use AI to power your SEO content based on a list of keywords or topics.
Keyword research, link building, and on-page optimization are all part of the SEO process. With AI-based tools, you can automate various SEO tasks, allowing you to focus on other aspects of your business.
The relevance of human interference
AI has and will continue to have a significant impact on SEO strategies. It has changed how businesses approach SEO and how agencies assist them in achieving better results. 
Businesses that embrace AI will have an advantage over their competition and will dominate the search engine results pages, and in the future, agencies will be able to automate communication about the focus of campaigns by providing client dashboards that allow direct control over AI-based content strategies and keyword focus.
It's worth noting that while AI has shown great promise in news generation, it is unlikely to replace human journalists and editors anytime soon. Rather, AI can augment human capabilities and help streamline the news production process.
On any stage of AI development, human interference is still needed to smooth out the process. While AI helps generate unique SEO articles, human research and nuanced fact-checking are crucial for producing high-quality, credible news stories without jeopardizing the SEO scoring.
Origin Hope provides any content operation with newsroom efficiency, powered by its optimized processes, AI technology and excellent customer service. We work with marketing departments, independent creators, publishers and media groups around the world. Get in touch here.