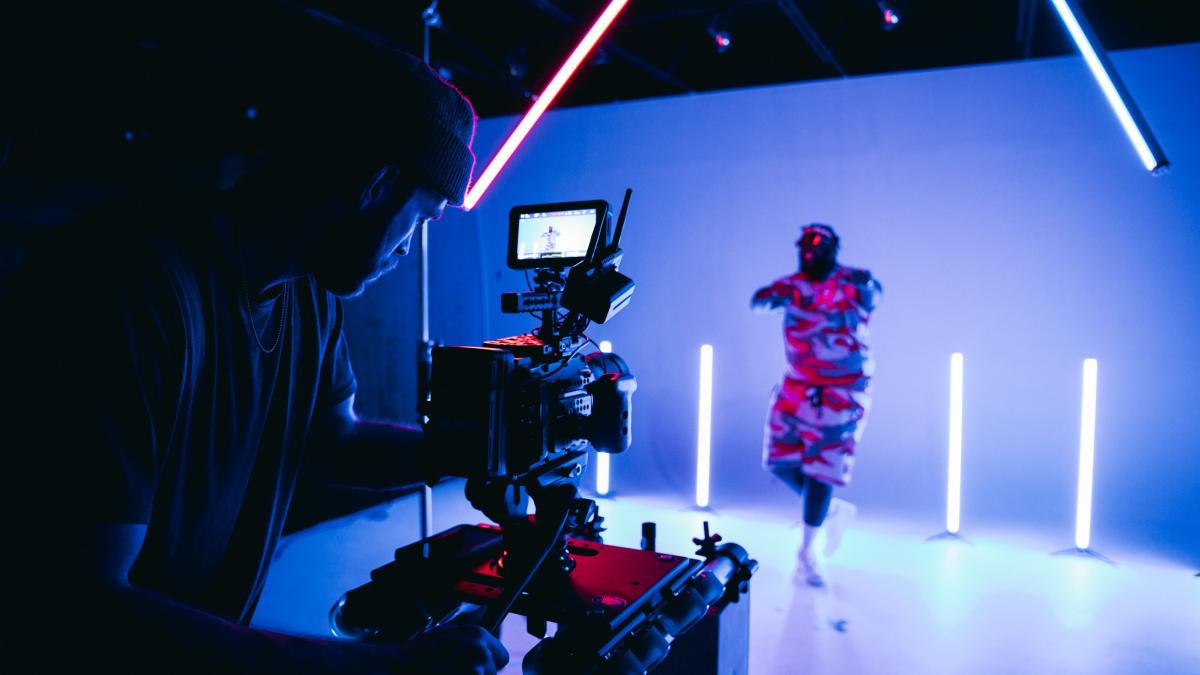 In digital marketing, video content is widely regarded as one of the best tools for effective branding. A recent report says businesses that employ videos saw increased conversion rates for prospective customers, showing how when done properly it is one of the most effective means of catching an audience's attention.
In recent years, the number of internet users has steadily grown – with video content capturing the bulk of the attention. As of August 2022, it is estimated that 92.6% of all internet users worldwide viewed digital videos on a weekly basis.
Having an in-house video production team means you're completely in charge of the video you create. You have full control to direct your in-house team to produce videos that align with your objectives and values. You can also be as flexible as you wish when it comes to deadlines and implementation.
But with the current trend, businesses and content creators often outsource their video production to accommodate the growing demand. This allows them to focus on their areas of expertise and the operation of the more strategic part of their internal organization while still delivering high-quality videos to their customers.
Choosing the right video production company can seem like a daunting task, with so many options available, so it's important to look for a company that demonstrates some key qualities.
Proven track record in video production
You might occasionally feel like you need a specialist's assistance to gain access to a variety of angles and niches for producing video content. A good video production agency has a variety of specialities that are able to approach problems based on their expertise. 
When searching for a video production partner, it's important to consider their level of experience in the industry. An experienced company will have a deep understanding of effective marketing and production strategies. It should be able to deliver a video in any kind of format that effectively communicates your message and stands out from the rest. 
It will also have a proven track record, which can be confirmed through references from previous clients. Consider a video production company's experience, portfolio, and client references when evaluating their suitability for your project. Whenever possible, you can also ask for a sample that matches your criteria and specific needs.
To get to this point, you also need to have a clear understanding of the scope and objectives of your video production. This includes knowing the type of video, the number of revisions, the distribution channels, and the required elements in the early and final stages of the project. 
A lack of clarity can result in unexpected surprises and complications, such as multiple revisions that can take a toll on your budget or uncomfortable tension between you and the vendor.
You might also want to check their comprehension on legal matters like; what does the contract look like, insurance, and their familiarity with copyright laws. Copyright is a big part of creation so make sure that you set up copyright ownership properly (so it favors you). 
Signing a written agreement that covers copyright, time scales, costs, and additional services will help you avoid various legal issues in the future and stop disagreements from emerging down the line. 
Good communication
Having open and frequent two-way communication is crucial in any partnership. A top-performing video production company will have in place well-established protocols, streamlined workflows, and cutting-edge technology to ensure seamless communication with clients.
They will provide opportunities for collaboration and feedback, allowing for the best ideas to come to the forefront and for quick execution, keeping the production process on track and within budget.
To ensure smooth collaboration, it is important to determine how and how often you will receive updates from your video production company before making your final decision. 
Having effective communication is a vital element in your video production partnership. Your chosen partner should prioritize keeping you updated and informed about the progress of your project.  A partner who is willing to involve you in each step of the production and is open to your input will lead to a better end result. 
Avoid companies that do not prioritize collaboration and communication, as this can result in a final product that does not meet your expectations. If you find yourself constantly having to inquire about budget or project status, it may be time to consider a different partner.
Financial alignment
Another factor to consider is the vendor's flexibility and willingness to work within your budget. Although hiring an agency can help your company make a strong impression by producing high-quality content, you should expect to incur some cost.
A good video production company will understand that budgets are often a constraint and will work with you to find creative solutions to achieve your vision while staying within your budget. 
It is also important to establish clear and open lines of communication with the vendor so that you can stay informed and involved in the process. This will allow you to make any necessary adjustments to budgeting along the way.
From your side, you should also consider the scope of your project and the complexity of your needs, as some video production companies may specialize in specific types of videos or have more resources to handle larger projects. This brings us to another important consideration to make when it comes to value.
You need to make sure that the video production company has enough resources to support you. A company usually works with several clients. This can be beneficial for giving your company a fresh viewpoint, but on the other hand, you may want to be the agency's main priority when it is struggling to cater to all its clients. If you are a big company, you want to be able to demand attention. 
Should I hire a video production company now?
Studies show that 72% of customers prefer to learn about a product or service through videos, and 84% of them have been convinced to buy after watching a brand's video. As a result, creators and brands are facing a growing demand for video content.
Fast-paced short-form video content is the favorite, which can be easily observed with the rise of TikTok and YouTube Shorts. The impact of this snack-sized content is that they are often short-lived, prompting brands and creators to make and publish more at an aggressive pace to maintain visibility.
This demands a massive scale-up for many, which often includes fresh resources and expanding expertise. When your company or organization or yourself as a creator notice the first sign of burnout between your team and progress delays in multiple departments, it might be the best time for you to start looking for a good video production company to help.
Outsourcing video production can help improve quality, reduce time and cost, and bring a more professional approach to the overall process. On the other side of the organization, you and your in-house team can focus more on the core business, wider or signature content and the development of new ideas. 
Sit down and write down the list of what you want to get done and separate what you and your internal team can handle on one side, then what an outsourcer would ideally take off your hands on the other. Go find THAT solution. 


Origin Hope provides any content operation with newsroom efficiency, powered by its optimized processes, AI technology and excellent customer service. We work with marketing departments, independent creators, publishers and media groups around the world. Get in touch here.